CHOOSING THE RIGHT WEDDING BOUQUET MAY FEEL LIKE A DIFFICULT TASK,
BUT WITH SOME ASSISTANCE YOU WILL SEE YOUR FLORAL ACCESSORIES
FALL PERFECTLY IN TO PLACE.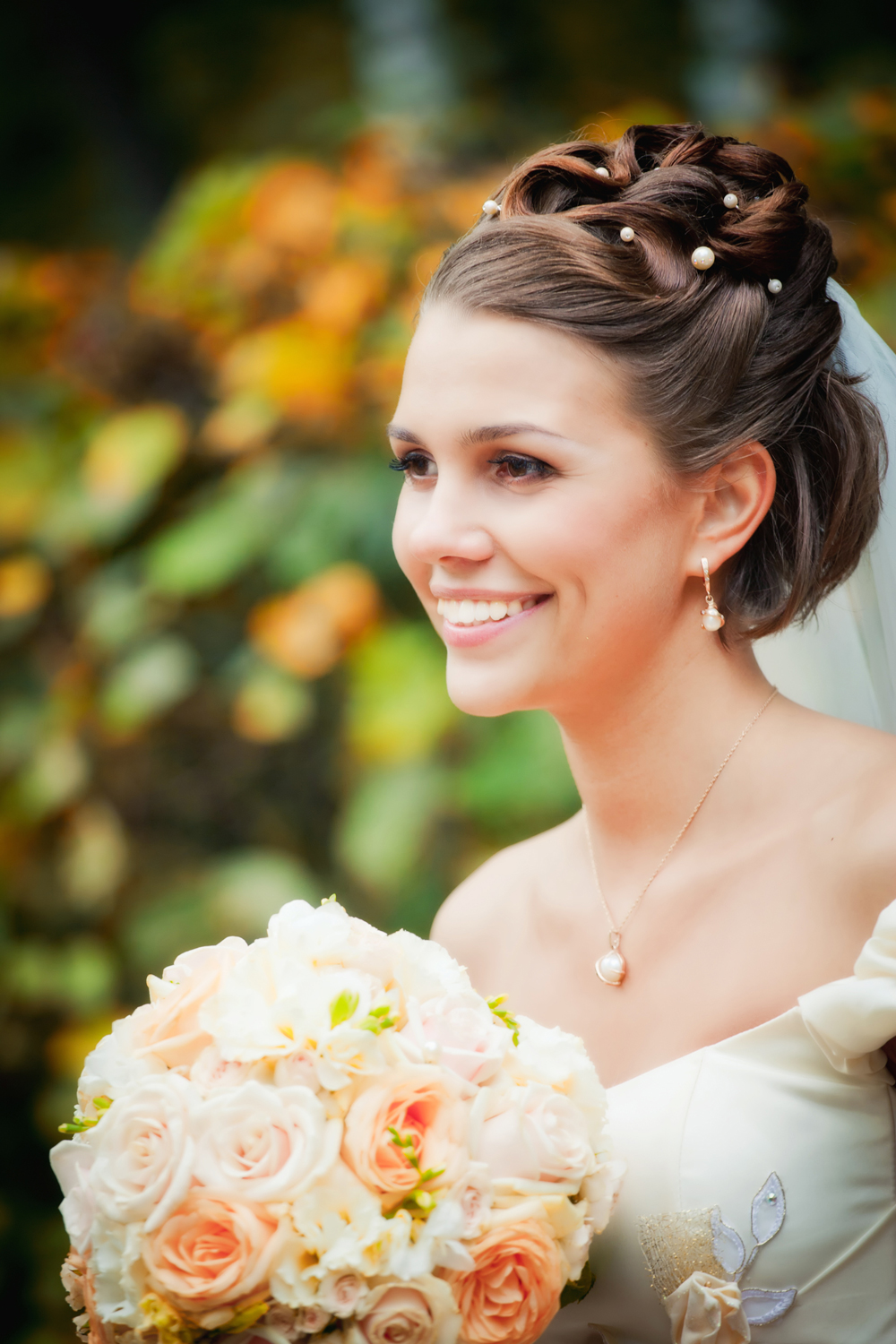 Every bride is unique. Every wedding is as much of an individual as the bride. Your personality and the inspirations of your wedding day will be seen in every detail of the day. Your bouquet is just as important as your dress. Choosing the right wedding bouquet may feel like a difficult task, but with some assistance you will see your floral accessories fall perfectly in to place.
The design, style and color of your bridal gown are all integral components when choosing floral designs. The color palette of your bridal party, their gowns and styling, enhance the floral theme. The floral designs should act as an accent to the color and style of your bridesmaid's gowns.
Before starting the process of choosing your wedding flowers you may want to have these decisions in place to allow the floral design process to flow gracefully.
Photos by Bri Johnson Photography
CONSIDER THE SEASON
Some flowers may not be available at the time of year that you are getting married. You don't want to fall in love with one flower and be disappointed that the flower of your dreams cannot be found anywhere in for your March wedding day. Or just as bad, will set you back in budget due to the high cost because they are out of season.
MATCH THE COLOR
Color is key. There are so many different shades of white… snow, ivory and cream are just a few. Speak with your florist and see what type of flower they would recommend that works with the exact color of your dress. Don't forget about your bridesmaid's dresses. Most dress stores will have samples or swatches that you can take with you when consulting your florist. Try to incorporate the exact material when possible. If you are wrapping your bouquet in fabric, ask for any fabric left over during alterations. You will be sure to have a perfect match!
BEAUTIFUL AND COMFORTABLE
Your bouquet is your biggest accessory on your wedding day (after your groom, of course). Your bouquet doesn't need to just be beautiful; it also has to be comfortable. You will be holding it for most of the day and want it to be with you in many of the photographs that will be taken. Try not to choose anything that is going to be difficult to carry or make you stand awkwardly.
PERSONALIZE IT
Ask family members for jewelry, like a brooch your grandmother wore, or earrings that were handed down to your mother. Add a small bow or gems to the bouquet handle. Place a tiny photo of a loved one who is unable to be there on your special day in a small, charm like frame on the handle of your bouquet. Ask your florist for any unique ideas that they have seen other brides do that really made that bouquet unique and special.
After all the thought you've put into your bouquet you may not want to toss it! Preserve it and have the florist make a second bouquet, a smaller version for you to toss. You can keep your bouquet as a beautiful heirloom for years to come!